Call to Schedule a Free Roof Inspection Today
Silver Creek Exterior & Construction LLC is confident in our work, so we offer a free roof inspection to all of our customers. When you invite us to assess your residential or commercial property, we'll take care of the building like it's our own. Our team will provide a full assessment of your roof, along with a free estimate for any services we determine you need.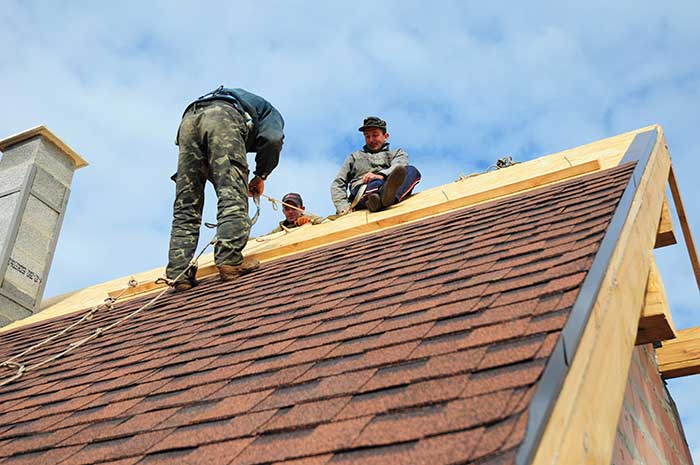 Why Do I Need a Roof Inspection?
As professional, experienced roofers, we know how to find and document signs of damage or weakness that the untrained eye may not notice. We don't want to waste your time and money performing a roof replacement, for example, when we could offer a simpler, more affordable repair.
When you get a free roof inspection by Silver Creek Exterior & Construction LLC, you'll also receive a detailed report of the condition of the roof on your home or commercial property. From there, you can make an informed decision about how to move forward with roofing repair, maintenance or replacement services.
Our Qualifications
Silver Creek Exterior & Construction LLC has over 10 years of experience in the roofing business and we know what to look for when inspecting your property. Reasons our customers trust us include:
We are an Owens Corning Preferred Roofing Contractor.
We are BBB Accredited and A+ rated.
We are fully licensed, bonded and insured.
Customers throughout Central Texas have trusted Silver Creek to deliver an honest, thorough assessment of their roofing systems. We're ready to do the same for you!
Contact Us Today for More Information
If you have never had an inspection or you know your roof needs professional attention, contact Silver Creek Exterior & Construction LLC to schedule your free roof inspection. We'll be happy to assess your property and help you determine the best path forward. Call us today at (512) 788-6850 or fill out the online form to begin!